Pinball Gardener
v0.0.2 Patch: Bug Fixes and Instructions Page
---
Bug squashing! I've fixed all the known issues with the game that were posted about in the previous devlog.
Of course, there are normally un-caught bugs or glitches hiding somewhere, so feel free to leave a comment if you find any!
PATCH NOTES
• Implemented instructions page.

• Fixed crash when attempting to select a nonexistent inventory item.
• Fixed weirdness with launcher physics.
• Fixed crash associated to previous note when spamming the launcher button.
• Adjusted collisions to fix corners where the ball was getting stuck. Buttery smooth!

• Re-balanced farming so you have to play pinball to make money.

PLANNED

• Implement more music tracks to the game.

• Implement more SFX to the game.
• Implement simple particles.

• Implement favicon.
KNOWN ISSUES
• There is a "ball through launcher" bug that occurs when attempting to launch with juuuust the right timing.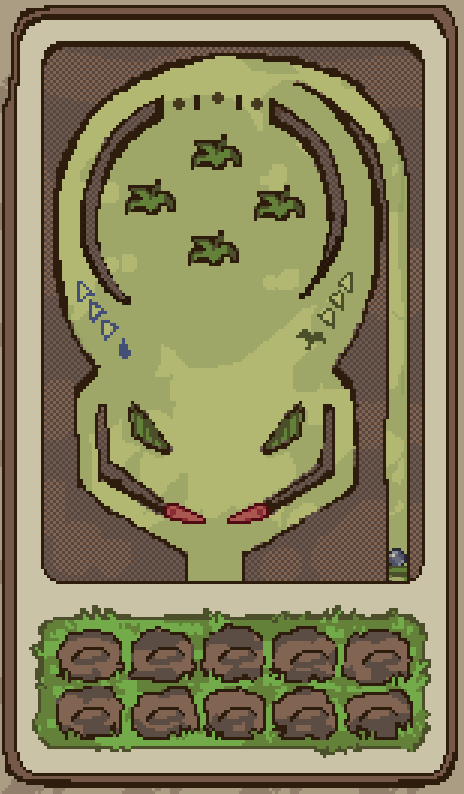 Credit for this .gif goes to Kasumi!
Files
Zip file containing .exe
4 MB
Apr 24, 2018